Welcome to Government and Public Administration/JROTC!
The Government and Public Administration cluster knowledge and skills include academic foundations, communications, problem solving and critical thinking, information technology systems, safety, health and environment, leadership and teamwork, ethics and legal responsibilities, employability and career development, technical skills, and fiscal responsibilities. Students are encouraged to take the foundation course before entering a pathway; however, this course is not required for entering the Public Management and Administration pathway.
JROTC activities help students develop their potential for premier leadership, personal growth and career success.
This cluster is offered at the following schools: Baker High School, Blount High School, Bryant High School, Citronelle High School, Davidson High School, LeFlore High School, Montgomery High School, Murphy High School, Rain High School, Theodore High School, Vigor High School, and Williamson High School. Students should talk to their high school counselor for specific information on enrolling in the Government and Public Administration/JROTC cluster.
Click here for links to all Armed Forces websites.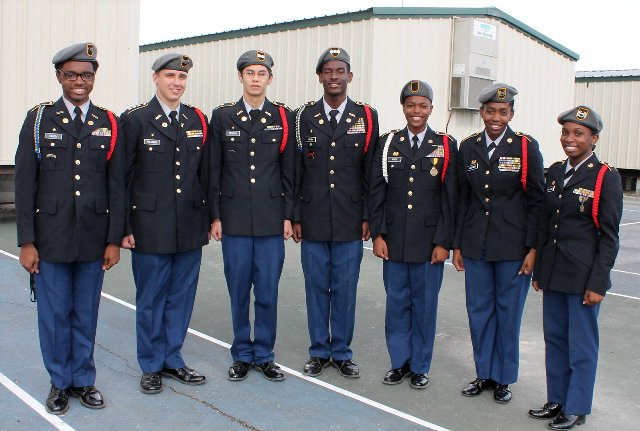 LTC Frank Barrow's Documents