Microsoft IT Academy teachers from each high school in the district met for professional development training at Murphy High School on Tuesday, December 10, 2013. Linda Robinson at Murphy had the first Microsoft IT Academy in Mobile County last school year and worked with teachers from the other 11 schools to prepare for implementation of the program in January.
Students taking the Advanced Business Technology Applications course will use the Microsoft IT Academy program to prepare for Microsoft Office Specialists exams. Students passing those exams can gain industry recognized crendentials in one or more of the following areas: Microsoft Word, Excel, PowerPoint, Access, or Outlook.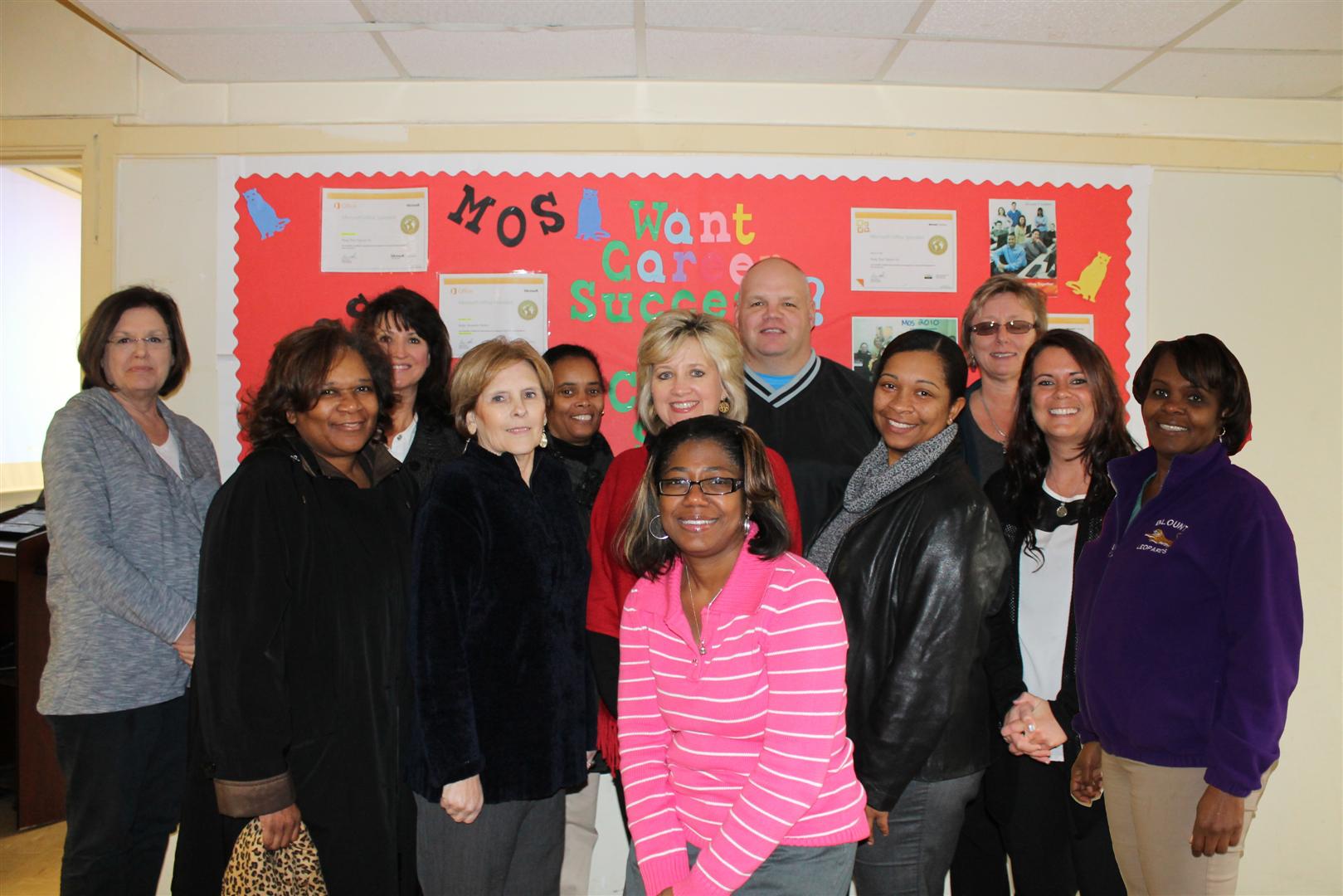 Pictured: Nancy Mills, Baker High School; Latrenda Salter, Rain High School; Deborah Patrick, Theodore High School; Debbie Andress, Davidson High School; Patricia Kennedy, Williamson High School; Suzanne Taylor, Montgomery High School; Michael Talbert, Citronelle High School; Dawn Eaton, Vigor High School; Linda Robinson, Murphy High School; Kelly Hargett, Bryant High School; Gwen Williams, Blount High School. Front: Bridgett Eubanks, LeFlore High School.