The Bryant Career Technical Center Small Engine Team, under the leadership of Mr. Tony Tillman, finished first place in the South District FFA Eliminations in Enterprise, Alabama on Friday, May 6, 2016. This team will be traveling to Auburn, Alabama the week of June 6-10 to compete in the State FFA Championship.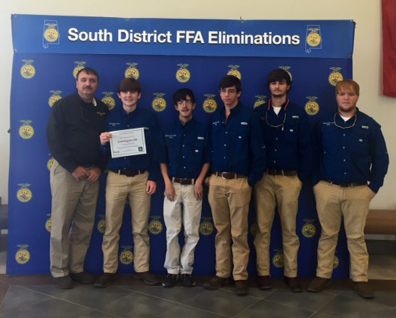 Pictured from left to right: Mr. Tony Tillman, Advisor; Kody Newell; Connor Ferguson; Quinton Zirlott; William Landon; Ryan Kicks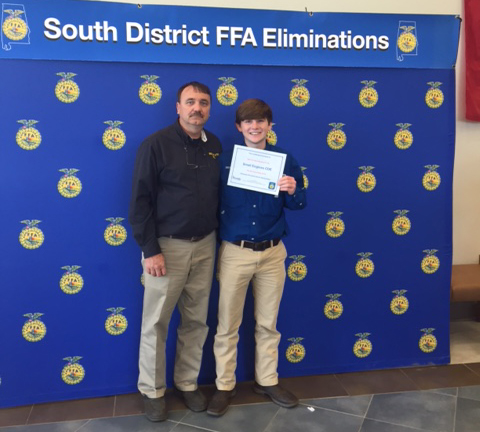 Mr. Tony Tillman, Advisor, is pictured with Kody Newell who had the highest score among all the 150 contestants
Commenting has been turned off for this entry.