Williamson High School's JROTC cadets participate weekly in a community service project whose goal is to connect with the community. On Wednesdays cadets meet with senior citizens 65 and older that are currently living at Boykin Towers located on Michigan Avenue. During this time, residents enjoy sharing their life stories, talents, and job skills. Furthermore they share life contributions, knowledge and experiences that make a real difference in the lives of the cadets.
This weekly opportunity allows for senior citizens and students to bridge the gap in the community and for cadets to learn valuable lessons about giving back and supporting those around you, while also creating and developing new friends.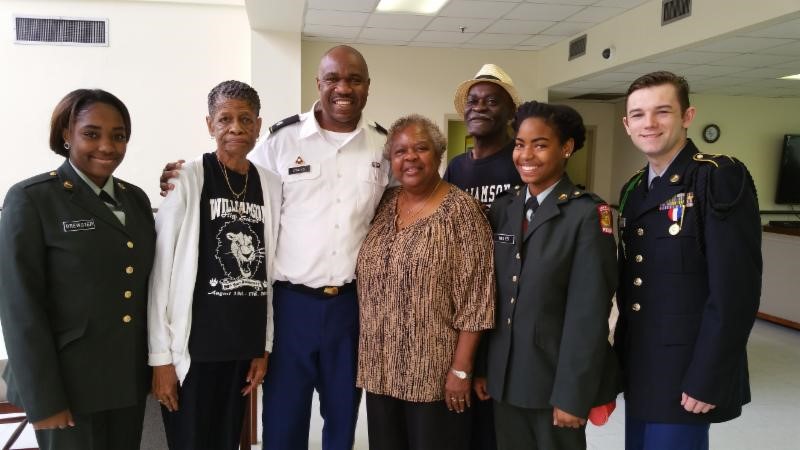 Commenting has been turned off for this entry.