At this year's annual JROTC Awards Ceremony, a Cake Cutting Ceremony was initiated in recognition of the 100th Anniversary of ROTC. Over 800 parents and extended family members took place in the awards ceremony!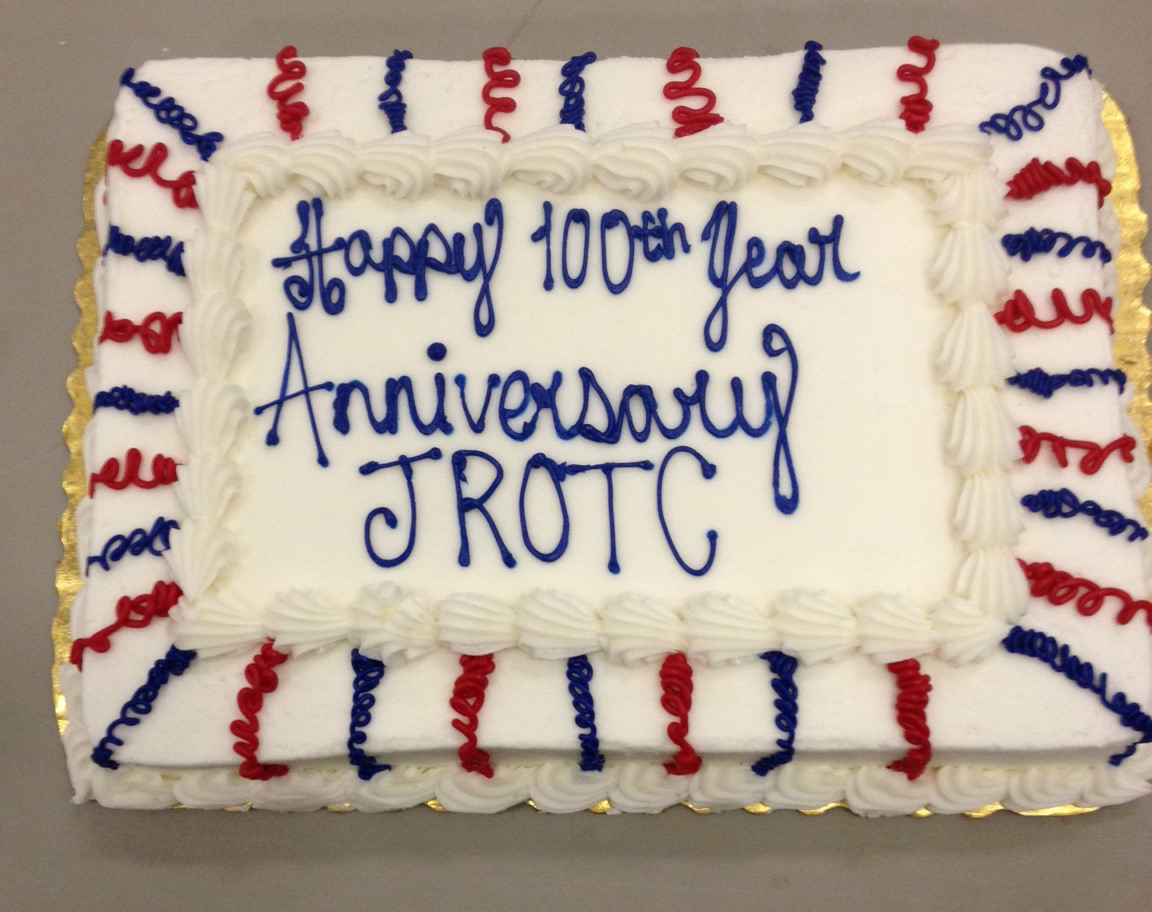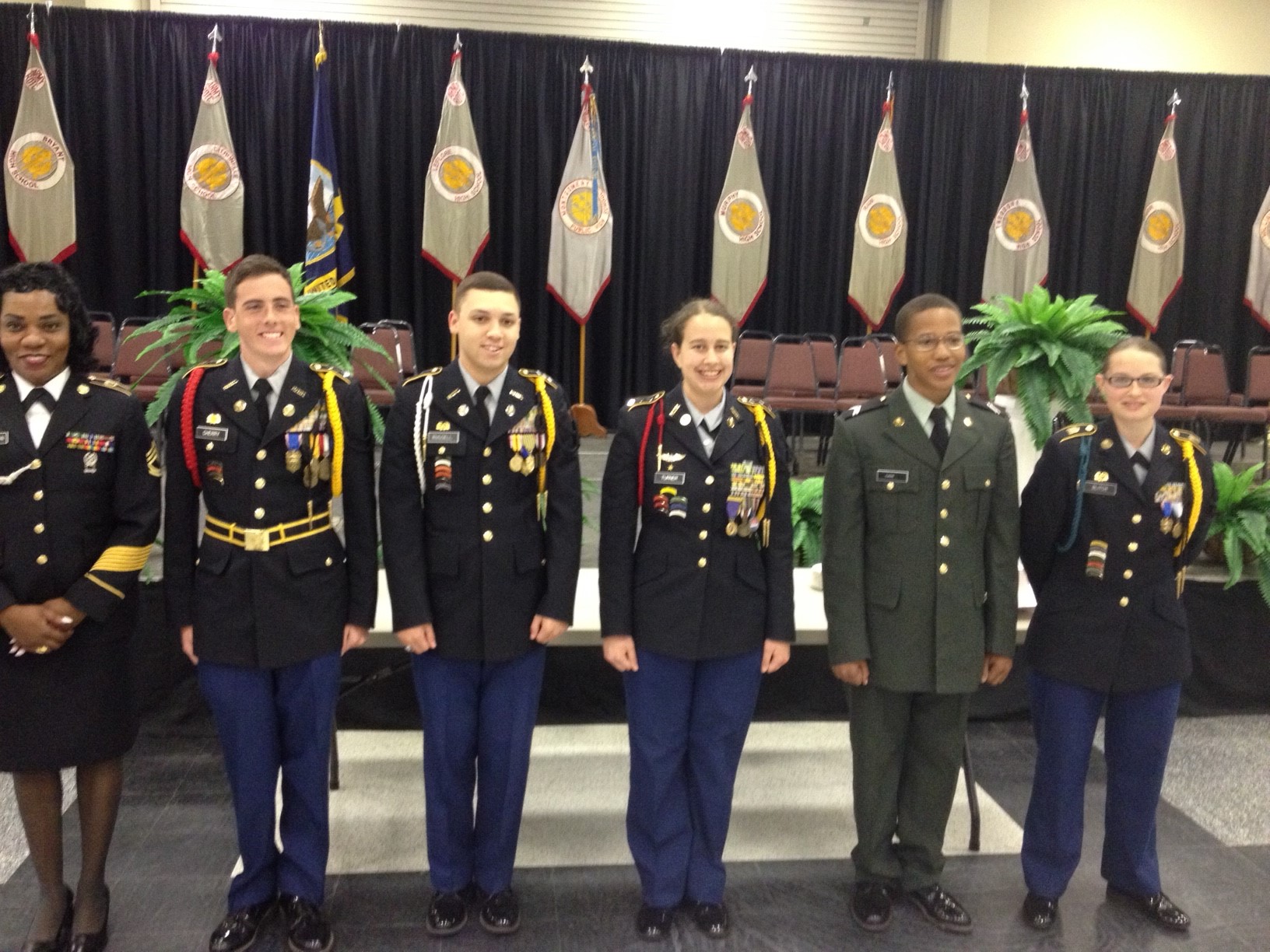 Pictured left to right are the cadre and cadets selected to help cut the cake for the ceremony on behalf of the 2000 cadets in JROTC in the Mobile County School District: LeFlore High School Army Instructor - SFC (Ret) Cynthia Arrington; Brigade Commander – Cadet COL Andrew Cherry; Deputy Brigade Commander – Cadet COL Phillip Russell, Deputy Brigade Commander – Cadet Tamera Turner; Youngest Cadet in the Brigade – Cadet CPL James Cade; Brigade Command Sergeant Major – Cadet CSM Daniel Blitch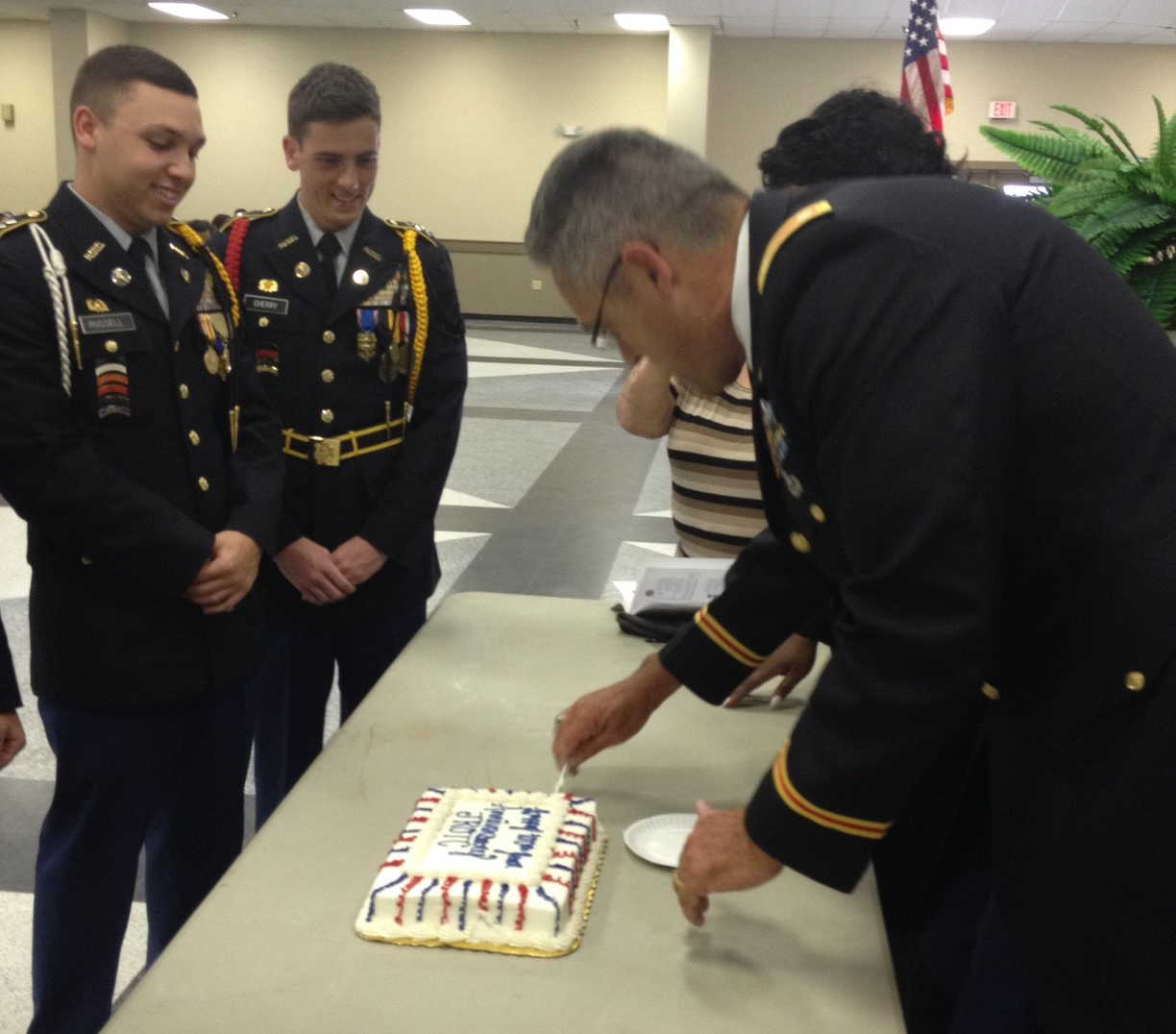 LTC (Ret) Robert F. Barrow, the Mobile County Public School System Director of Army Instruction, cuts the cake for Cadets Russell and Cherry.
Commenting has been turned off for this entry.