Davidson High School's Career Preparedness teacher Karen Price's class is participating in a Junior Achievement (JA) program this quarter. Volunteer Justin Mercer, Trustmark Vice President and fellow Davidson Warrior (Class of 2003), has been working with her students using the JA Career Success Curriculum. Students get to see, first-hand, the skills needed to be successful in today's world of work.
Junior Achievement is a volunteer-delivered, kindergarten-12th grade program working in schools to develop work-readiness, entrepreneurship and financial literacy skills. Volunteers use experiential learning to inspire students to develop the skills they need to experience the realities and opportunities of work and entrepreneurship.
Ms. Price's students look forward to Justin's visit each week. Junior Achievement makes applying what they've learned in the classroom interesting and fun.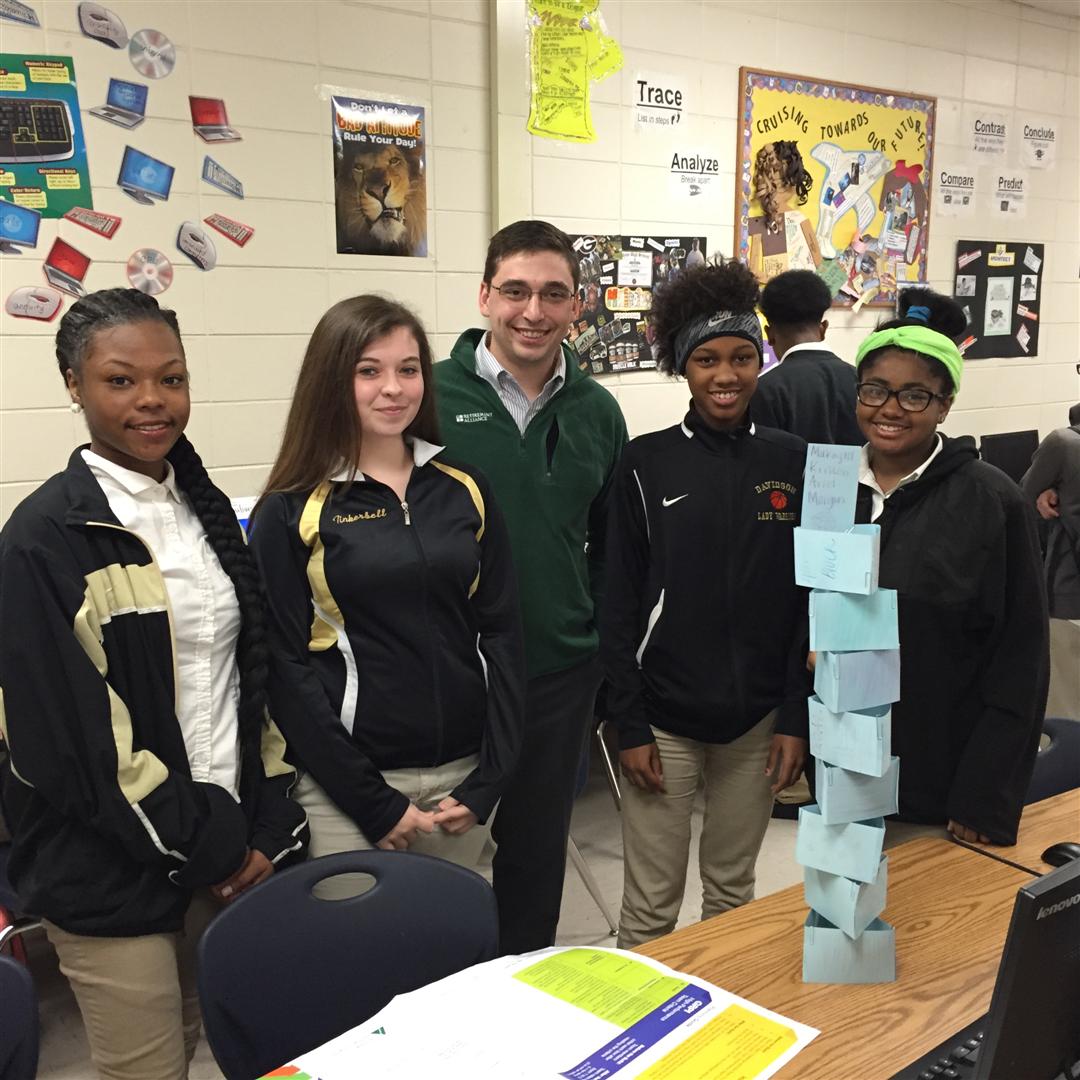 Commenting has been turned off for this entry.