| | |
| --- | --- |
| Wednesday, April 06, 2016 | |
Mongtomery High School Students Continue To Earn Certifications
Posted by Suzanne Taylor in Great News!
Montgomery High School Business, Management, and Administration students continue to earn adult-level, industry recognized credentials. The students pictured below were recognized for earning their Microsof Office Specialist certification in Microsoft Word. Earning certifications while in high school is a way for students to get a head start on their futures.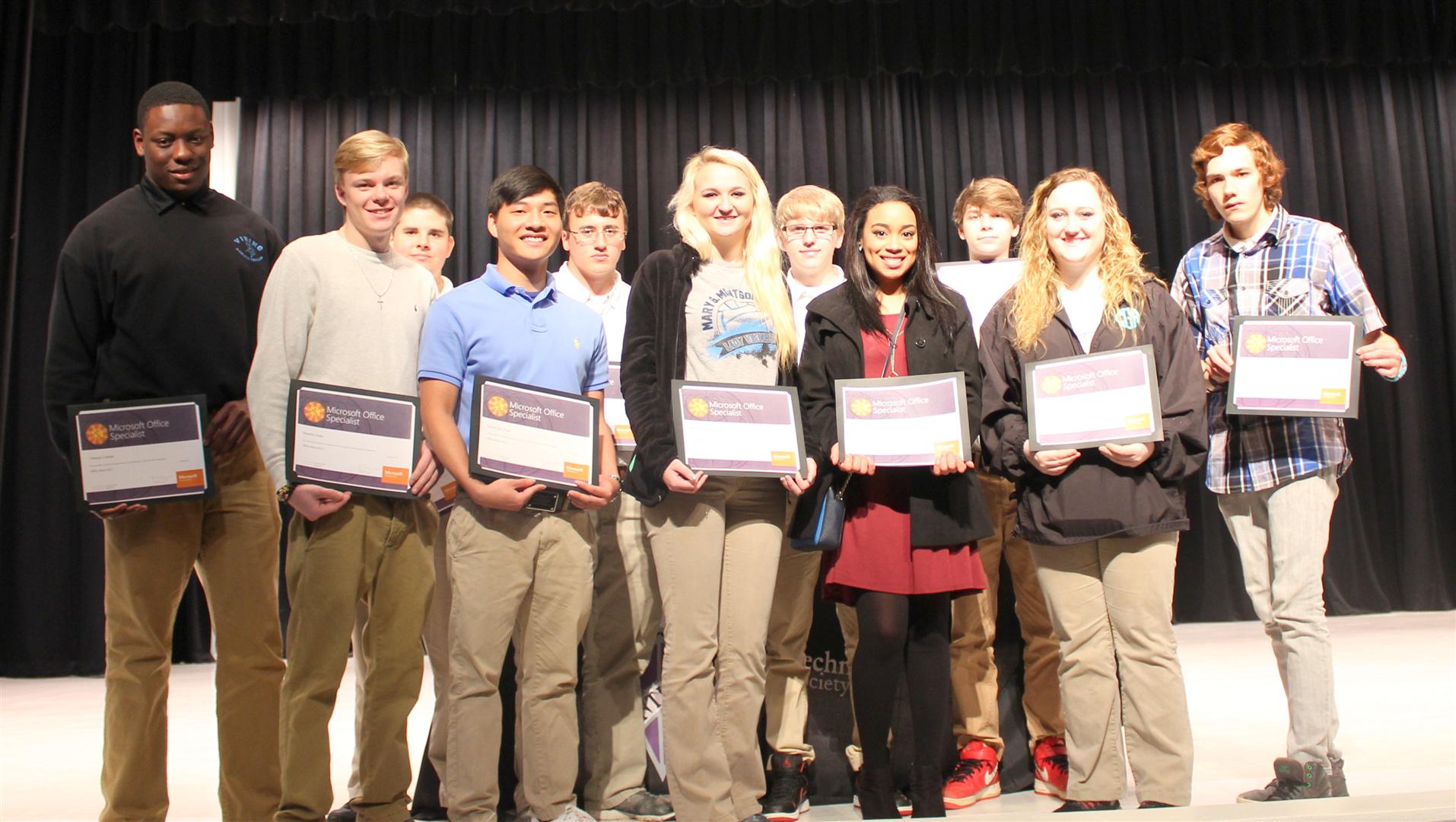 ---
Comments on "Mongtomery High School Students Continue To Earn Certifications"
Commenting has been turned off for this entry.