| | |
| --- | --- |
| Wednesday, January 15, 2014 | |
Free iPad for Clark Shaw Magnet
Posted by Melody Ardis in Great News!
Students who attended the Worlds of Opportunity Career Expo were encouraged to complete an online survey when they returned to school. Nearly 100% of the students at Clark Shaw Magnet School completed the survey under the guidance of Jane Dailey and Nicole White. The school was awarded an iPad in recognition of their devotion to the project.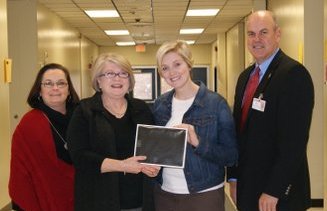 ---
Comments on "Free iPad for Clark Shaw Magnet"
Commenting has been turned off for this entry.