The following students were winners at the FBLA 2019 State Leadership Conference. They will now represent CHS and the State of Alabama at the 2019 FBLA National Conference in San Antonio, TX.
Madeline Newton – 1st Place – Organizational Leadership
Chris Jordan – 1st Place – Networking Concepts
Jeremy Wilson – 1st Place – Spreadsheet Applications
Jakob Watson – 2nd Place – Cybersecurity
Dalton Stokes – 3rd Place – Sales Presentation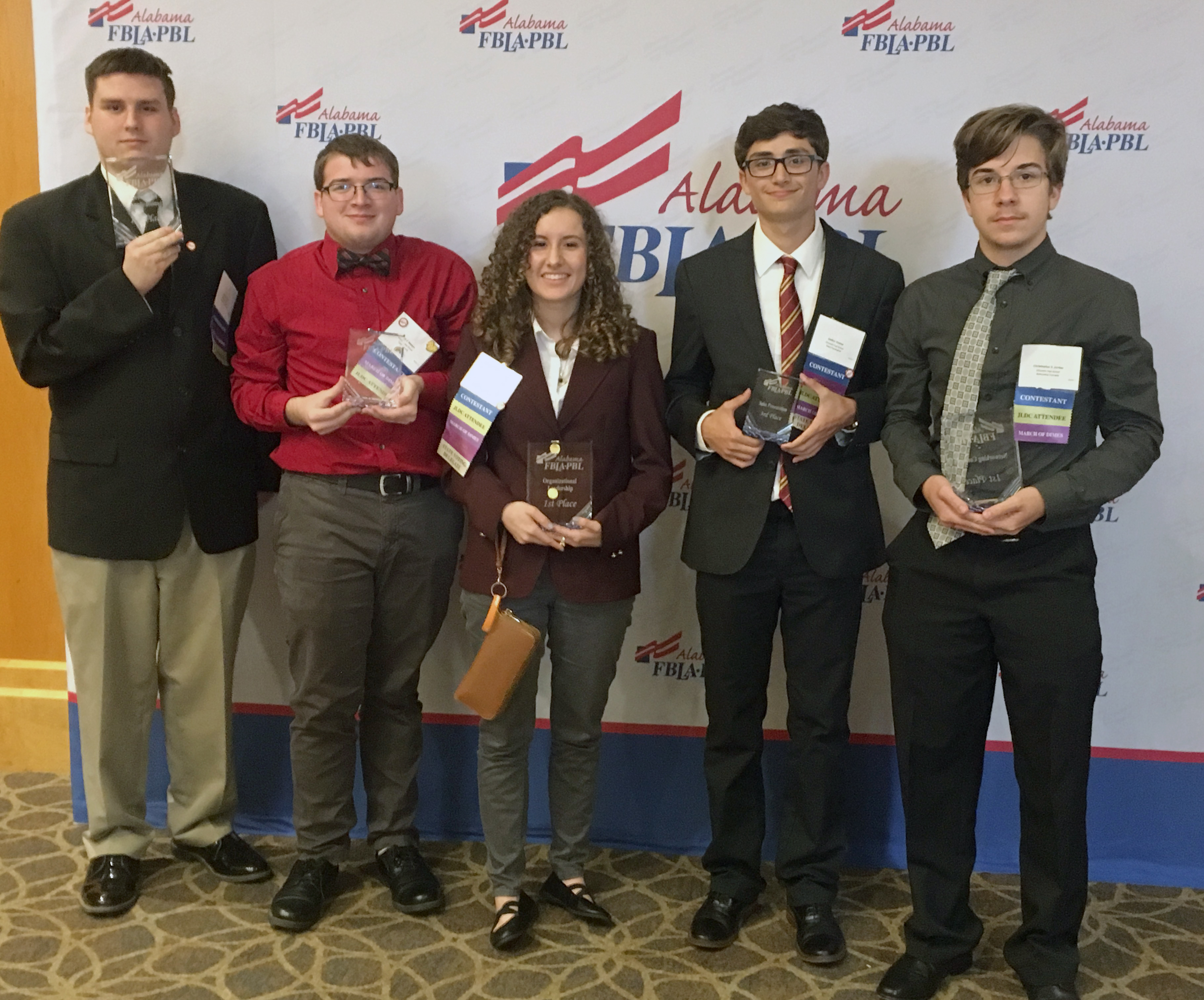 Commenting has been turned off for this entry.