High School students from all over the MCPSS district are gaining adult, industry recognized credentials for Microsoft Office Specialist. Students at Baker High School and Montgomery High School tested in both Word and PowerPoint with great results!
Baker High School students are pictured below.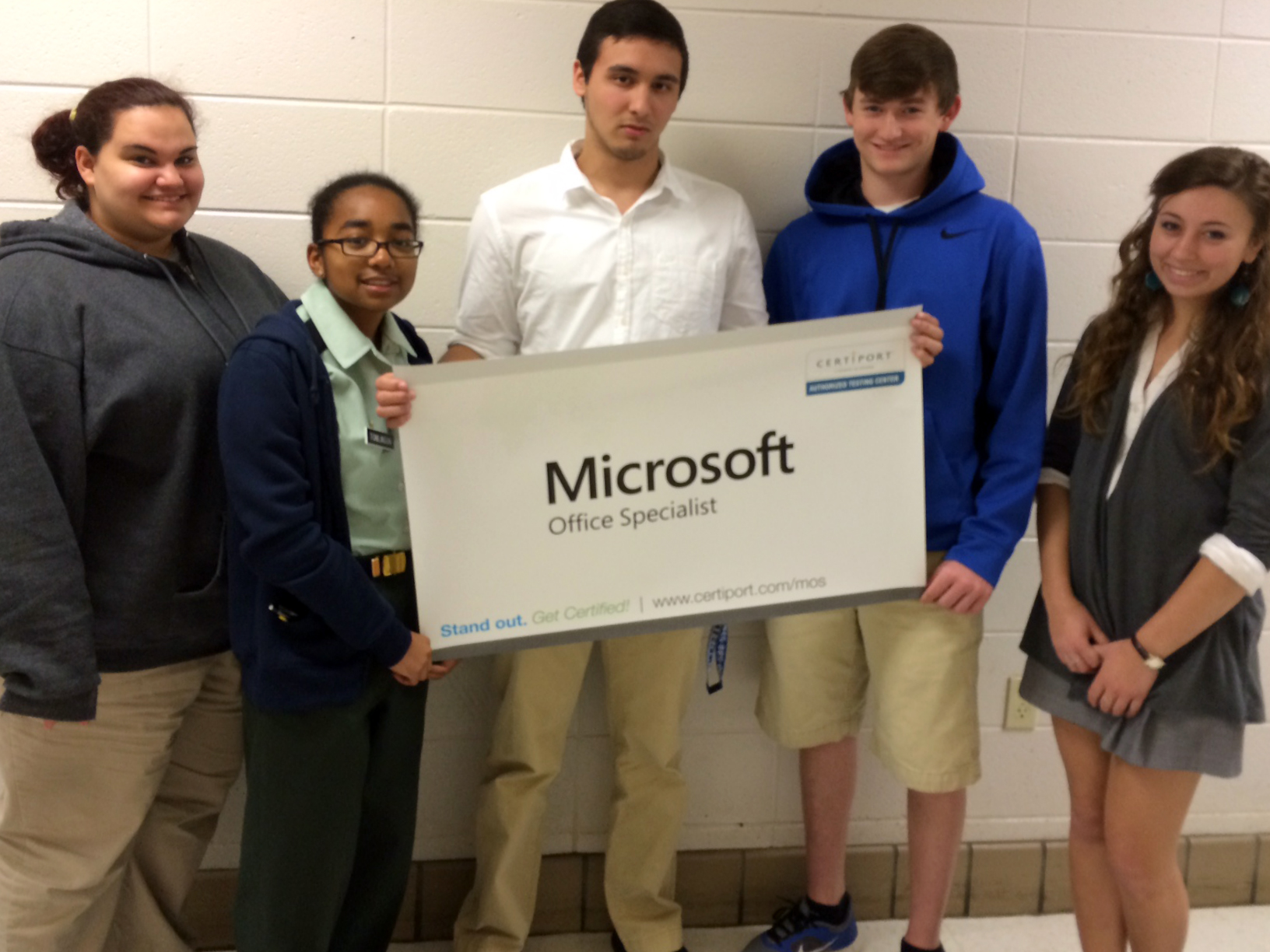 Tylin Lewis, Kayla Tomlinson, Austin DeJesus, Spencer Cooper and Marissa Reusser. These students passed the Microsoft Office Specialist Test for PowerPoint. Marissa Reusser also passed the MOS Test for Word.
Montgomery High School students pictured below: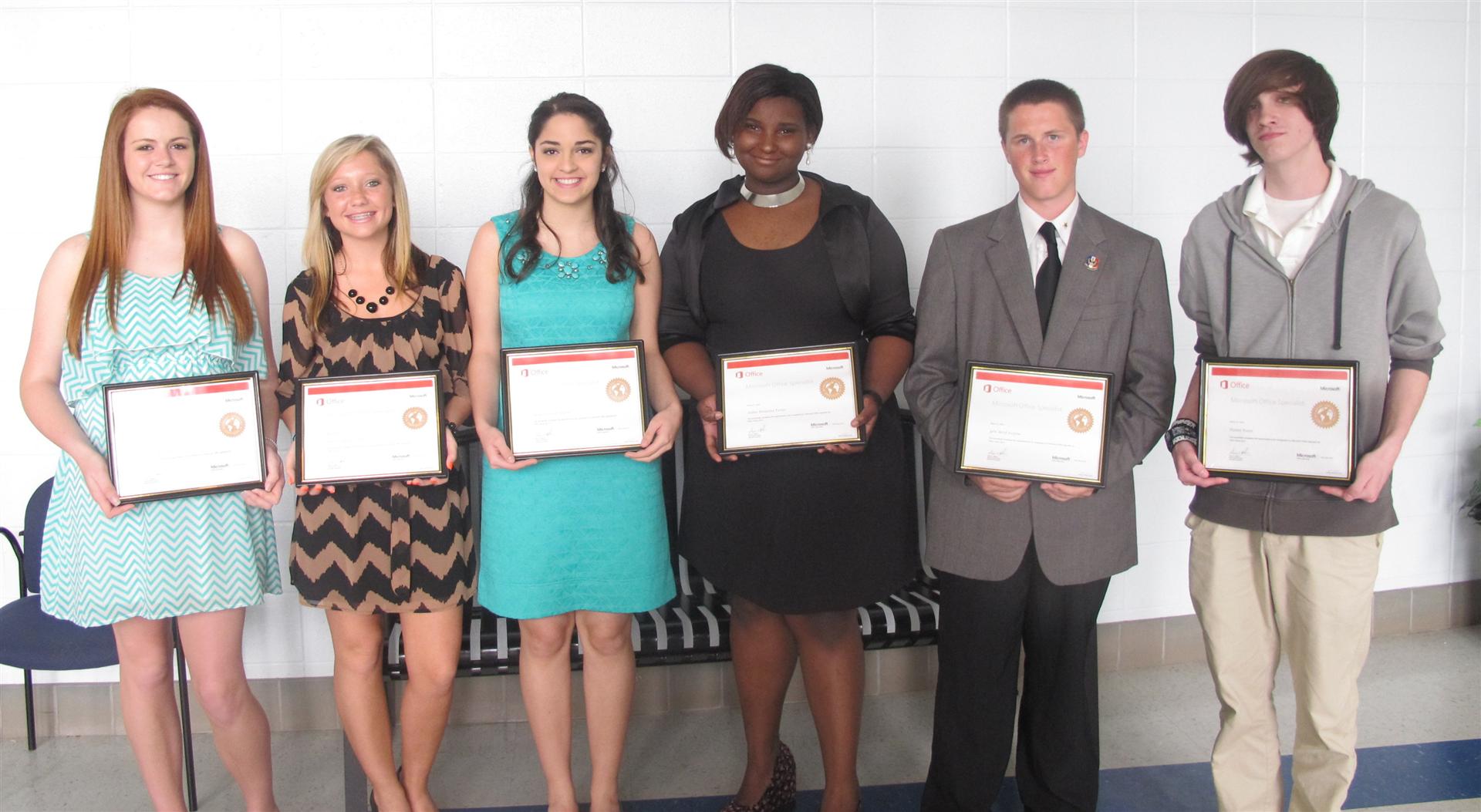 Mary Kimmons, Katlynn Brady, Sarah Mitchell, Gabe McGraw, Amber Turner, Hunter Porter