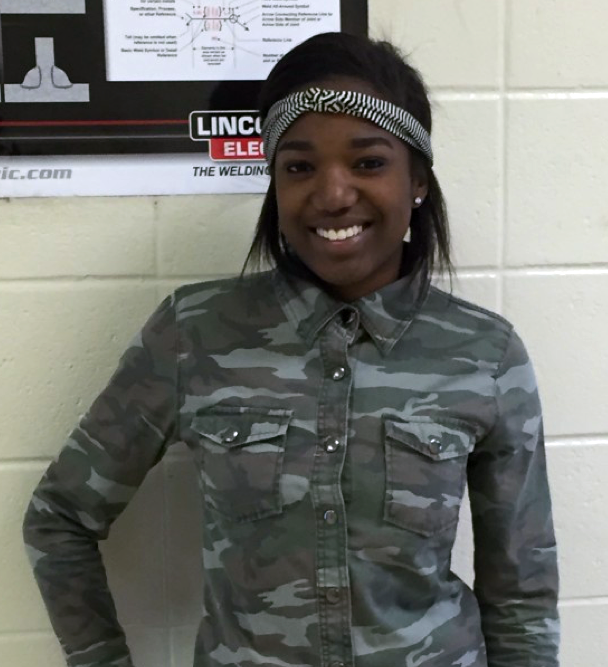 Go Build Alabama, an initiative of the Alabama Construction Recruitment Institute (ACRI), is pleased to select Alexis Coale of Prichard as the Future Skilled Worker of America (F.S.W.A.) Student of the Month for February, 2016.
Alexis is a senior at Williamson High School. In addition to her regular coursework, she has been enrolled in the welding program at T.L. Faulkner Career Technical Center. It is there where she attracted the attention of welding instructor Tim DeVargas, and was nominated for the Go Build award and scholarship. She holds a number of certifications from the American Welding Society (AWS), including: SMAW 3F, 4F, 3G, FCAW 3F, and FCAW 3G. She is the first student from the Gulf Coast to receive this award in the 2015-2016 school year.
The F.S.W.A. Student of the Month is an honor bestowed upon one high school junior or senior by the Alabama Construction Recruitment Institute every month during the school year. It was created to encourage students to consider pursuing careers in the construction industry, a field that offers a wide variety of rewarding career paths. Each student selected for the award becomes eligible to receive a $1,000 scholarship to a higher education training center in Alabama.
Congratulations, Alexis!